Sexual assault lawsuit filed against former Bakersfield fire chief
February 12, 2019
Shegerian Conniff Represents "Jane Doe" In Lawsuit Against former Bakersfield Fire Chief
February 7, 2019
Shegerian Conniff, a Los Angeles based employment and personal injury law firm, has announced the filing of a lawsuit against The City of Bakersfield and former Bakersfield Fire Chief Douglas Greener alleging sexual battery, harassment, and discrimin...
Lawsuit alleges sexual harassment, discrimination against former Bakersfield fire chief Greener
February 6, 2019
Source: KGET.com A lawsuit has been filed against former Baker...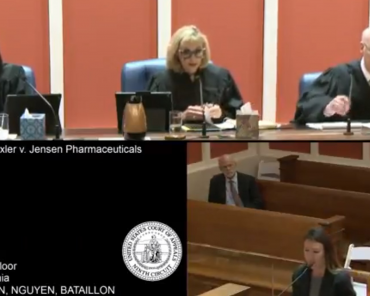 Heather Conniff Argues Case Before 9th Circuit Court
February 7, 2018
Heather Conniff argued on behalf of Paul Allen Wexler, a 53-year old male, who worked as a sales representative for Jensen Pharmaceuticals, Inc. for 12 years. Wexler claimed that he was terminated due to age discrimination when after nearly 1...
Cortney Shegerian Argues Whistleblower Case Before California Supreme Court
February 7, 2017
Attorney Cortney Shegerian of the employment & personal injury firm Shegerian Conniff stood before the California Supreme Court last week to argue in favor of a recent Appellate Court decision to allow a trial for a whistleblower case. At age ...